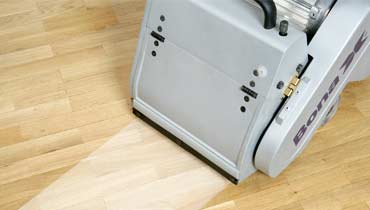 Our main goal, as a flooring company established years ago, is to deliver high-quality services in Barnet and make sure our clients experience not simply an efficient floor renovation services, but to experience friendly a pleasant time, by hiring our professionals in engineered floor sanding. This is our working concept from the beginning and we never make compromises with the quality of work delivered and also with the requirement to achieve your demands and desires with expert and friendly manner while saving you time and money.
This is the reason our flooring company is so popular in Barnet, fulfilling all the requirements of our clients in long-term and advising them on the best for their project.
Due to the structure and plank design the engineered wood sanding can be, in fact, a little bit tricky for even experienced professionals because. Engineered wood, unlike solid wood or parquet flooring, is a manufactured product, made from lumber or plywood, thin layers glued together and topped with a veneer of real wood in many options, from oak, walnut and cherry to more exotic wood species.
Because of the structure of engineered wood, it is solid, moisture resistant, durable and hard-wearing and therefore tricky when it comes to sanding. The process will include finer sanding because the top layer could be inadvertently stripped off. In the same time, sanding should get rid of all the fine scratches, stains and imperfections, which ruin the whole appearance of the floor and also can grow into major issues. Sanding is the perfect preparation for the upcoming sealing and staining processes if you consider some.
Be sure to get in touch with our customer service if you have any additional questions. Call us on 020 88309782 or use the contact form of our website.