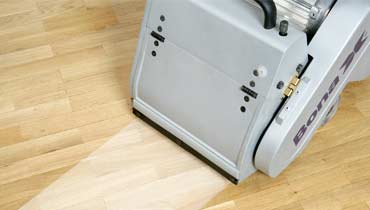 Our main goal, as a flooring company established years ago, is to deliver high-quality services in Barnet and make sure our clients experience not simply an efficient floor renovation services but to experience friendly a pleasant time, by hiring our professionals in engineered floor sanding. This is our working concept from the beginning and we never make compromises with the quality of work delivered and also with the requirement to achieve your demands and desires with expert and friendly manner while saving you time and money. This is the reason our flooring company is so popular in Barnet, fulfilling all the requirements of our clients in long-term and advising them on the best for their project.
Why Engineered Wood Sanding Is Our Job
You can transform your engineered wood flooring completely with just a single visit from our experienced and reliable engineered wood sanding and restoration service in Enfield. We have the expertise and knowledge to know how to respond to even unexpected situations, guaranteeing flawless results and leaving your property completely tidy and no-mess. In addition, our services are always time-saving and won't break the bank, because we charge very reasonable prices and you can even reduce them by checking our special offers section and getting a deal!
What to Expect When Hiring Our Expert Engineered Wood Floor Restoration Team
Due to the structure and plank design the engineered wood sanding can be, in fact, a little bit tricky for even experienced professionals because. Engineered wood, unlike solid wood or parquet flooring, is a manufactured product, made from lumber or plywood, thin layers glued together and topped with a veneer of real wood in many options, from oak, walnut and cherry to more exotic wood species.
Because of the structure of engineered wood, it is solid, moisture resistant, durable and hard-wearing and therefore tricky when it comes to sanding. The process will include finer sanding because the top layer could be inadvertently stripped off. In the same time, sanding should get rid of all the fine scratches, stains and imperfections, which ruin the whole appearance of the floor and also can grow into major issues. Sanding is the perfect preparation for the upcoming sealing and staining processes if you consider some.
How We Sand Engineered Wood Flooring
Sanding will completely remove finer scratches, dents and gaps, old and worn finish and stain and other imperfections from the surface of the floor. In result, you can enjoy a completely uniform and smooth surface, ready to be transformed in the way you would like thanks to refinishing and optional staining. In fact, engineered wood floor restoration is considered to be a tricky and risky project, because every plank is made with a thin hardwood top layer and there is the risk of ruin the boards if over-sading or significantly increasing their durability and strength. Don't worry, because we can promise you that will never happen, we are precise and work with attention to details and have enough experience to deal with every type of wood flooring the proper way.
Why Done It Professionally?
There is always the option to hire all the equipment you need for an engineered wood floor sanding and refinishing project and attempt a DIY project. However, this is definitely not recommended as every DIY project may end up to be a total nightmare, especially if you don't have any previous experience. Our experts have a ton of experience and knowledge under the belt. They will use the right types of abrasives, focusing on removing only the old layer of worn finish and imperfections from the surface of the floor and retaining the top layer of the floorboards themselves as much as possible. This will leave the floorboards with their initial thickness and strength, which will allow a new sanding service in future and more decades for you to enjoy your beautiful and contemporary floor.
Check Out Our Portfolio of Wood Floor Services
As an experienced leader in the wood floor services and industry in Barnet, we have years of experience catering for a wide range of services designed to improve all types of wood flooring. Here are just a few examples of the beneficial services we can deliver:
Initial inspection of the floor and its condition is always included for every new project we start. It gives us the chance to determine the best and most necessary treatments required according to the condition of the floor.
Wood floor repair takes care of all the major and minor issues and imperfections. It minimizes the risk of smaller issues growing bigger and causing a significant problem. There are major wood floor repair projects that cover the entire floor and spot repairs that usually include replacement of the too damaged floorboards with new ones.
Wood floor sanding is the perfect solution for refreshing the look of older and worn solid wood, engineered wood, and parquet floors. Sanding removes the layer of old finish on top of the floor along with all imperfections on the surface and prepares the bare wood floor refinishing.
Wood floor refinishing is the application of a sealing product that improves the floor visually and ensures extra protection and preservation of the original colour and texture of the wood species.
Wood floor staining can either intensify and enhance the natural colour of the wood species or completely change it.
Gap filling is great for improving the structural integrity of the floor and improving the insulation.
Wood floor recovering is designed for oiled and waxed wood floors and does not require a stressful and messy sanding service beforehand.
How Often to Hire an Engineered Wood Floor Sanding Service?
Depending on the thickness of the top layer of the engineered wood planks, the floor can be sanded up to four times in their lifetime. This means you can enjoy an engineered wood floor that looks like brand new for many decades.
Engineered wood floorboards with a top lamella layer of three mm can be sanded only once.
Commonly, you can recognize if the engineered wood floor has a top layer three mm when the planks are with two or three strips.
Hardwood floors usually come with an eighteen mm thick plank and can be sanded up to the tongue and groove which means a sandable depth of approximately seven mm. This is almost as much as six mm engineered wood flooring.
We will be glad to answer all your additional questions regarding engineered wood floor sanding and restoration in Barnet. Make sure to give us a call on 020 70360622 and ask for a free visit and quotation today.