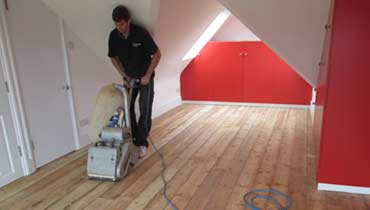 Wood floor sanding services tend to earn more and more deserved popularity and loyal fans in Barnet and all around the country and that is a merit of the hard work of every flooring company out there, which seeks constant improvement and deliver the extra quality. It may sound like a bold statement, but we are so proud to be part of this reliable and experienced community and to be able to fulfil all the requirements and desires of our clients in Barnet and then leave every project with satisfied friends at the end.
Thanks to the popularity and trust gained, wood floor sanding methodologies and equipment continues to improve and deliver the extra quality. And because of that reason we are more than happy that nowadays everyone can afford the service perfectly performed and with an individual approach to the project. This concept is a big part of Barnet Floor Sanding's working policy and what we try to achieve every single day is timely, affordable, no-mess and professional methods, which serve residential homes and also the commercial sphere.
And just because not everything has to be a part of the global plan, we try to keep our genuine and personal approach, making sure we undertake every project with individual dedication and accumulate enough knowledge for every wood species in order to react adequately even in situations we meet for the first time and haven't experienced. This accumulated knowledge allows us to deliver extra quality for solid wood, engineered wood and parquetry sanding projects and the confidence to handle even unexpected details.